Birmingham Royal Ballet announces live performances and world premieres
Birmingham Royal Ballet and Birmingham Repertory Theatre have announced a triple bill and performances of an adapted production of Sir David Bintley's classic Cinderella for audiences to enjoy this June.
City of a Thousand Trades, as part of the Curated by Carlos Triple Bill, is a new one act abstract ballet inspired by and celebrating the diverse cultural and industrial heritage of Birmingham in a love letter to the city. It will be created by choreographer Miguel Altunaga who has created work for Rambert, The Royal Ballet, Danza Contemporánea de Cuba, Tate Modern, for bands Simply Red and The Zutons, and previously for Carlos Acosta (Memoria).
Brazilian/British choreographer Daniela Cardim's Imminent is a new abstract work inspired by the feeling that something significant is looming and that change is imminent. As rainforests burn and consumption rises, the balance humans thought we could maintain is precarious to say the least. Imminent invites audiences to recognise that a window of opportunity is now calling.

Imminent is Cardim's first commission for Birmingham Royal Ballet. She has choreographed work for companies across the globe including Dutch National Ballet, New English Ballet Theatre, Teatro Municipal do Rio de Janeiro, São Paulo Companhia de Dança, School of American Ballet and Elmhurst Ballet School.

The UK premiere of Spanish choreographer (and resident at Acosta Danza) Goyo Montero's work Chacona, set to music by J.S. Bach and performed live on stage by violin, guitar and piano, together with 16 dancers, completes the triple bill. Drawn from Montero's 2003 ballet Vasos Comunicantes, Chacona was originally premiered by National Ballet Sodre, Montevideo (Uruguay) in July 2017.

As the UK Government's roadmap unrolls, Birmingham Royal Ballet's plans will develop, with more announcements in the pipeline for later this year.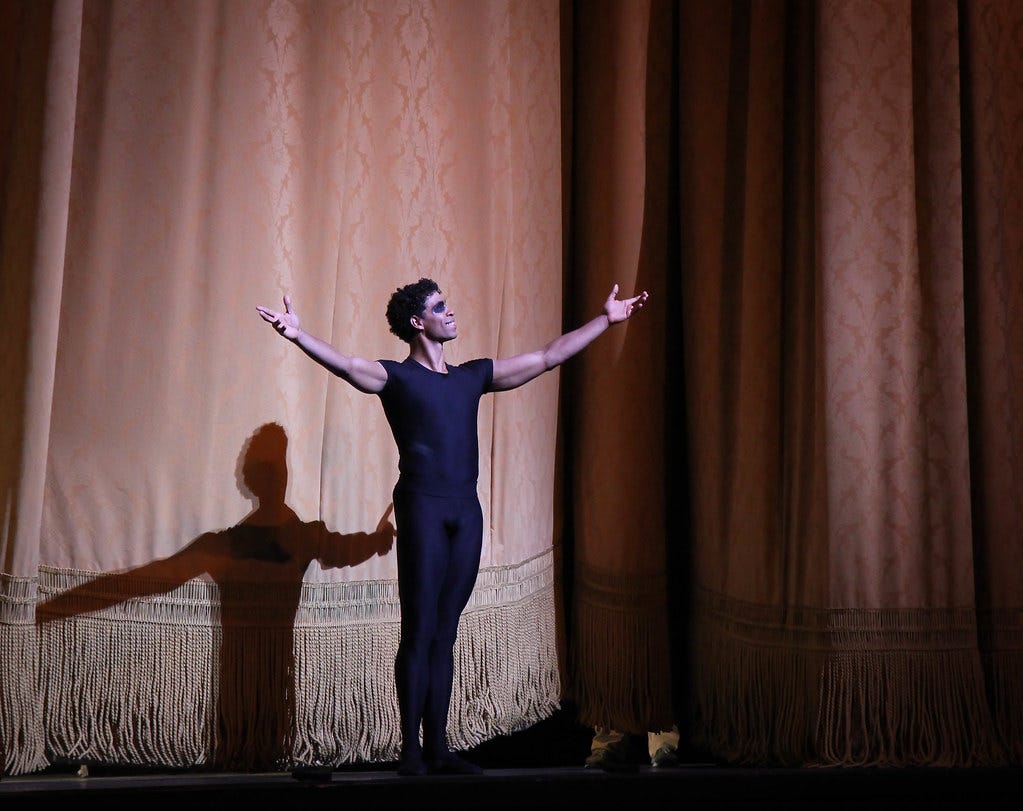 Photo Credit: Carlos Acosta, The Royal Ballet at Lincoln Center, Song of the Earth, June 24, 2015" by notmydayjobphotography is licensed with CC BY-NC-ND 2.0. To view a copy of this license, click here