English National Ballet Updates
As rehearsals for English National Ballet's 2021-2022 season begin, the company has announced some updates.
Whilst a reduction in live performance has made it impossible to select Emerging Dancer finalists and People's Choice Award winners, English National Ballet continues to recognise the excellence of its dancers with Emerging Dancer: A Celebration. This special event will feature performances from previous winners and will be live streamed on YouTube and the ENB at Home platform from the company's home on 2nd September.
Recipients of the 2020 Emerging Dancer Award, Ivana Bueno, and People's Choice award, Victor Prigent, will perform an extract from La Sylphide. Winner of 2017's Emerging Dancer Award, Rina Kanehara, performs with two-time award winner (People's Choice Award, 2017 and Corps de Ballet Award, 2018) Georgia Bould, and 2018's People's Choice Award winner, Alice Bellini, in a new work for three dancers by Nikita Goile. Alison McWhinney and Junor Souza, who were joint winners of the Emerging Dancer Award in 2014, will perform a pas de deux from Liam Scarlett's No Man's Land. Emerging Dancer Award winners Aitor Arietta (2017) and Julia Conway (2019) perform a Grand pas Classique. Mlindi Kulashe creates a new work for 2019's People's Choice Award winner, Rhys Antoni Yeomans, whilst Shiori Kase, who received the Emerging Dancer Award in 2011, will perform a pas de deux from Flames of Paris with 2018's winner, Daniel McCormick.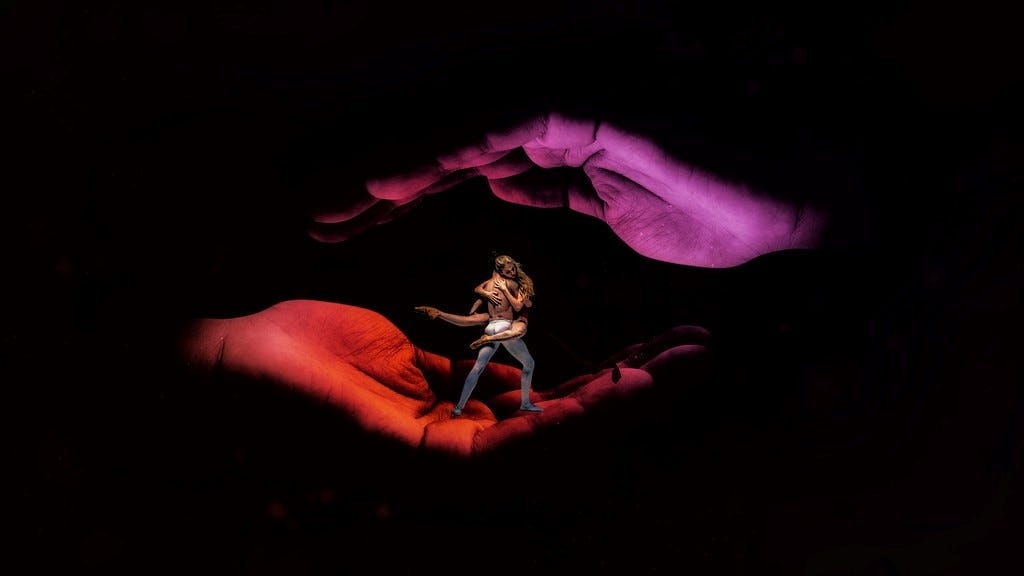 The 2021-22 season marks Lead Principal Erina Takahashi's 25 year anniversary with English National Ballet. Takahashi joined in 1996, with a promotion to Principal in 2000 and then Lead Principal in 2007. In other dancer news, the start of the 2021-2022 season sees English National Ballet welcome Ashley Coupal and Shunhei Fuchiyama, both Prix de Lausanne 2021 Scholarship Prize Winners, as Artists of the Company. International ballet star Maria Kochetkova will return to the company, as a Lead Principal.