New Shows at Sadler's Wells
Audiences will be welcomed back to Sadler's Wells from 17 May, with seven productions which are scheduled to run between May and September. The first six will have social distancing measures in place, in line with current UK Government guidance.
English National Ballet presents five works from 17 - 30 May. Created and released as films as part of ENB's critically acclaimed Digital Season, these original pieces are performed live on stage for the first time.
Alexander Whitley has a reputation for his bold approach, producing innovative productions with his use of digital technology. His new work Overflow, from 21 - 22 May, asks what it means to be human in the shadow of big data.
Beginning life in 2020 as a live digital broadcast, Rambert's Draw from Within has been reworked for the stage from 2 - 5 June. Dancers move through dreams and nightmares, taking inspiration from current times where we seek physical interaction, choreographed by Wim Vandekeybus.
Northern Ballet presents Dangerous Liaisons from 8 - 12 June, choreographed by David Nixon. Contemporary Cuts then presents excerpts including from Kenneth Tindall's States of Mind, Jonathan Watkins' 1984 and Cathy Marston's Jane Eyre.
Breakin' Convention, the world's biggest festival of hip hop dance, returns for its 18th year from 1 - 4 July. Curated and hosted by hip hop pioneer Jonzi D, performances showcase the best of international and UK talent.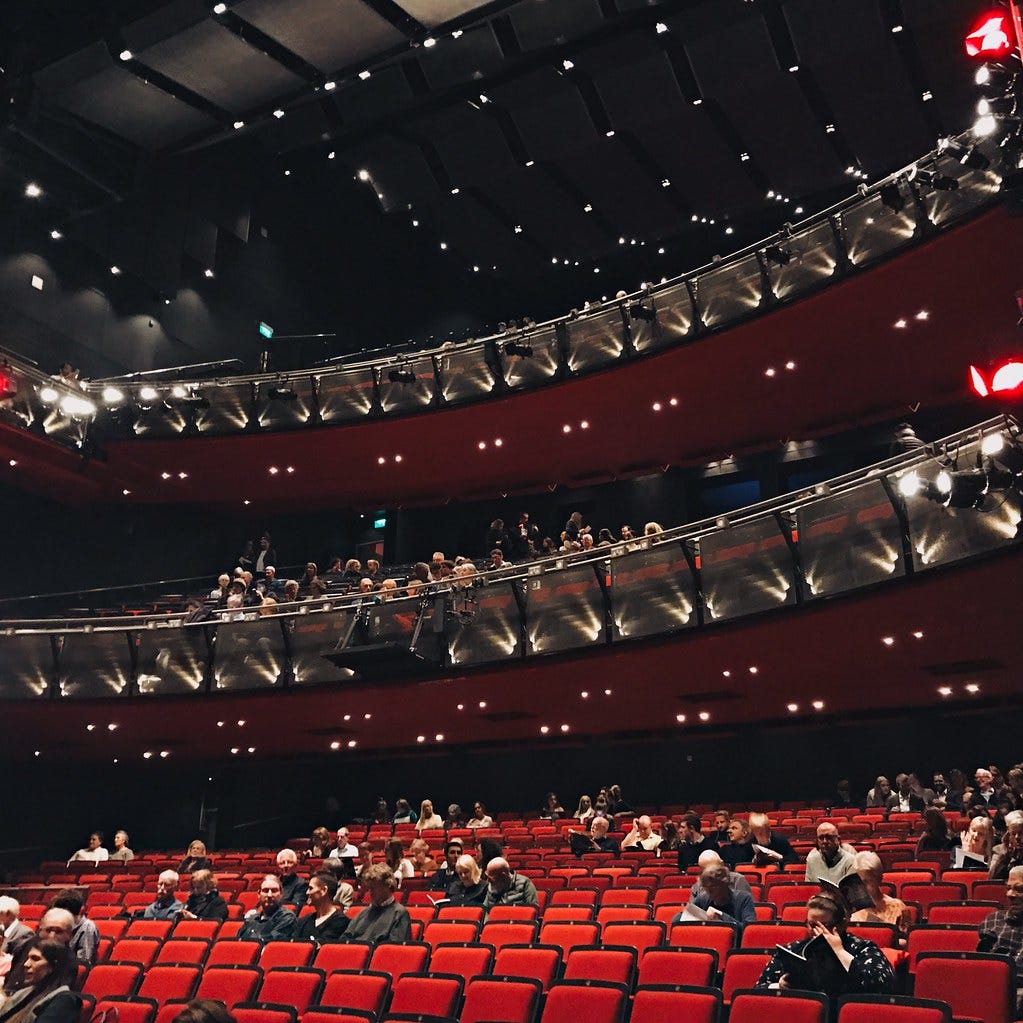 Image Credit: "Sadler's Wells" by Ungry Young Man is licensed with CC BY 2.0. To view a copy of this license, click here
For its latest staged work, National Youth Dance Company collaborates with choreographer Alesandra Seutin. Dancers present a new contemporary work on 24 July, exploring the relationship between movement, voice and music.
Jonathan Church's production of Singin' in the Rain runs from 30 July – 5 September. Andrew Wright's choreography and over 14,000 litres of water combine with the charm and wit of one of the world's best-loved films.